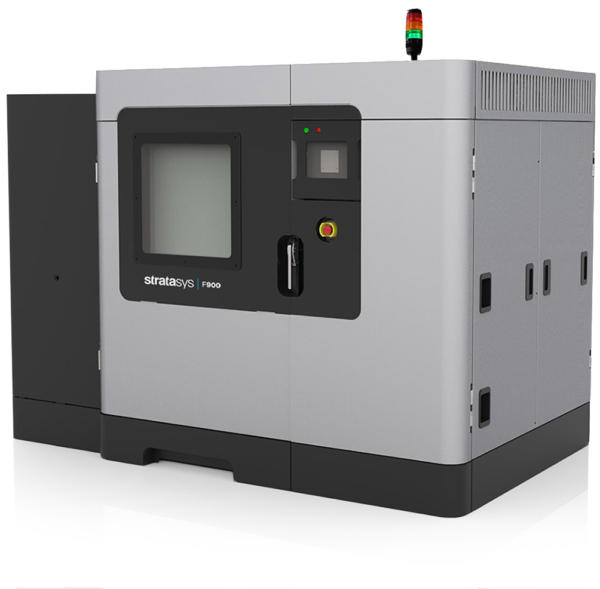 The Stratasys F900 printer
The Stratasys F900 printer is the most accurate and efficient FDM system available, has the largest design dimensions and has been designed to solve your most demanding production needs. Constructs robust production parts, fixtures, fasteners, factory tools, and functional prototypes using 14 different thermoplastics that are electrostatically, thermally, chemically, UV resistant, biocompatible, and high strength. Modeling space size (XYZ): 914.4 x 609.6 x 914.4 mm.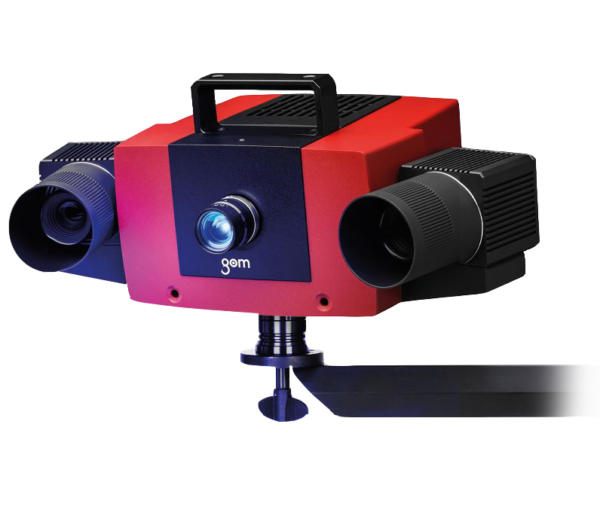 ATOS Compact Scan from GOM
A mobile 3D scanner with high resolution for obtaining accurate three-dimensional data of the measured object. The equipment includes a system of stereo cameras and a strip projector. We offer full-surface measurement and inspection, which enables easy, fast and accurate measurement even in confined spaces. It is suitable for 3D measurement of components such as cast and injected parts, molds and models, vehicle interiors, prototypes, designer models, etc. We also offer reverse engineering, where we create technical documents such as drawings or CAD models from the already finished product.